Robins Term 3
Our Topic for Term 3 is Ice Adventures! We'll be exploring the cold winter weather and experimenting with ice! Check back to see all that we get up to!
We explored mark making in 'snow'!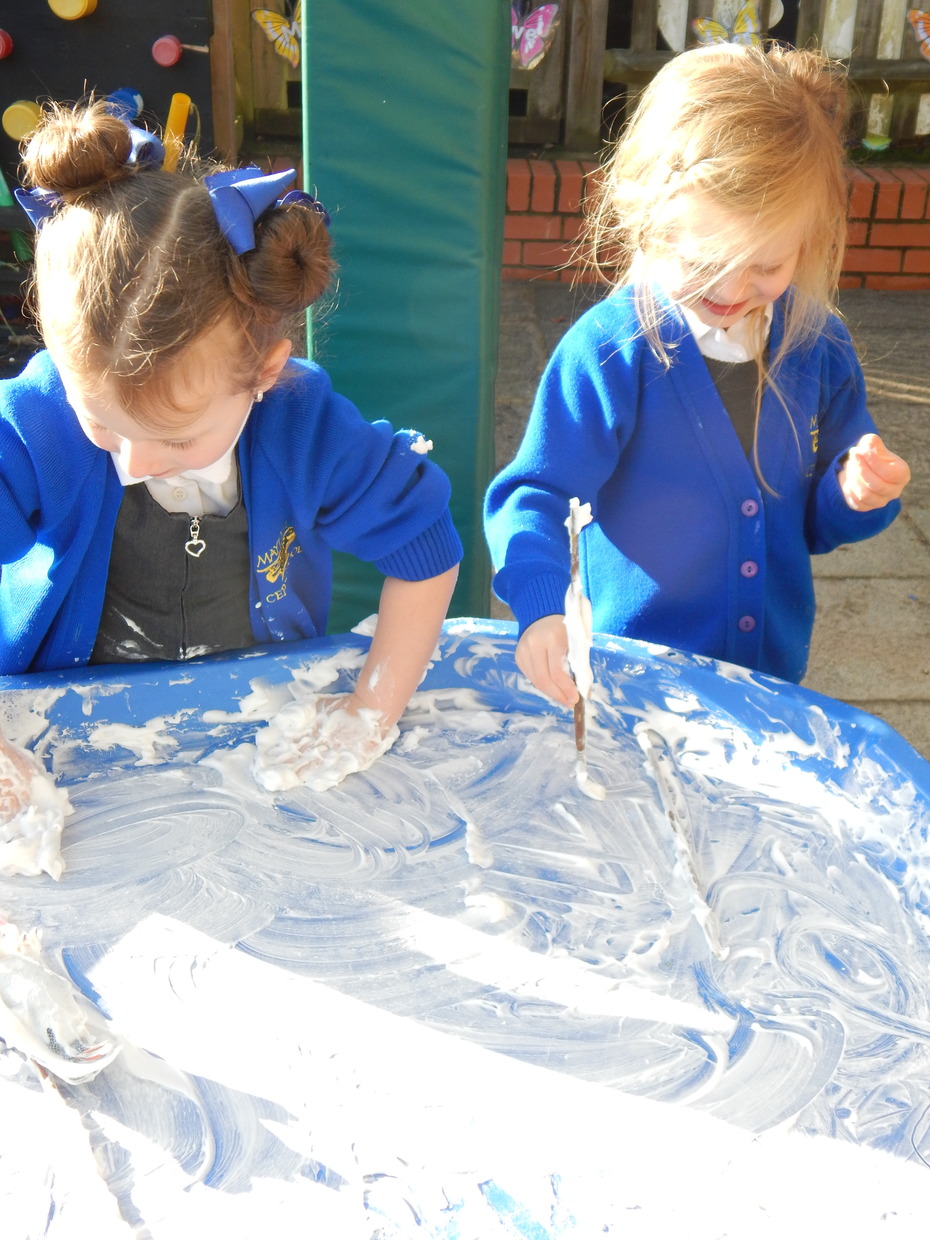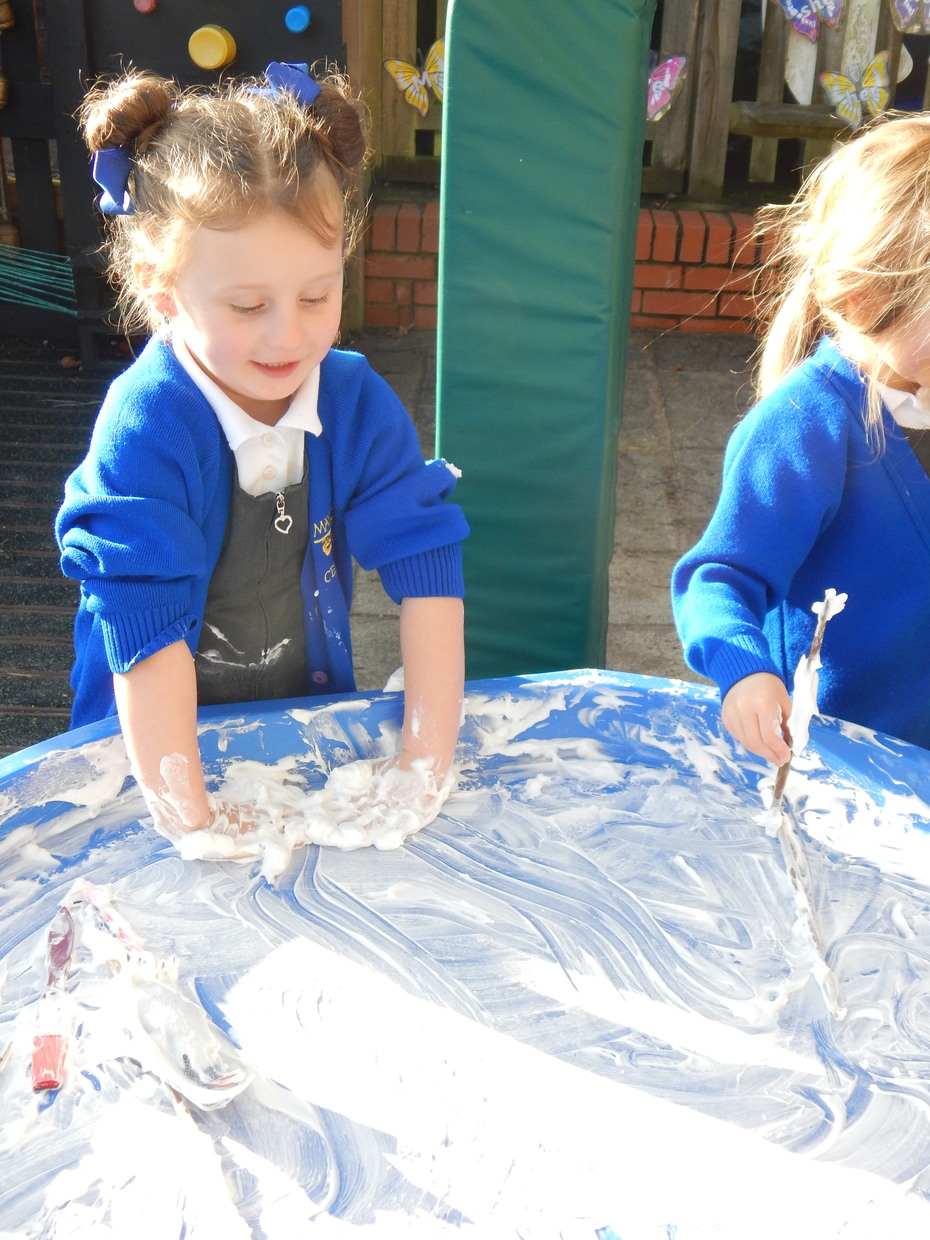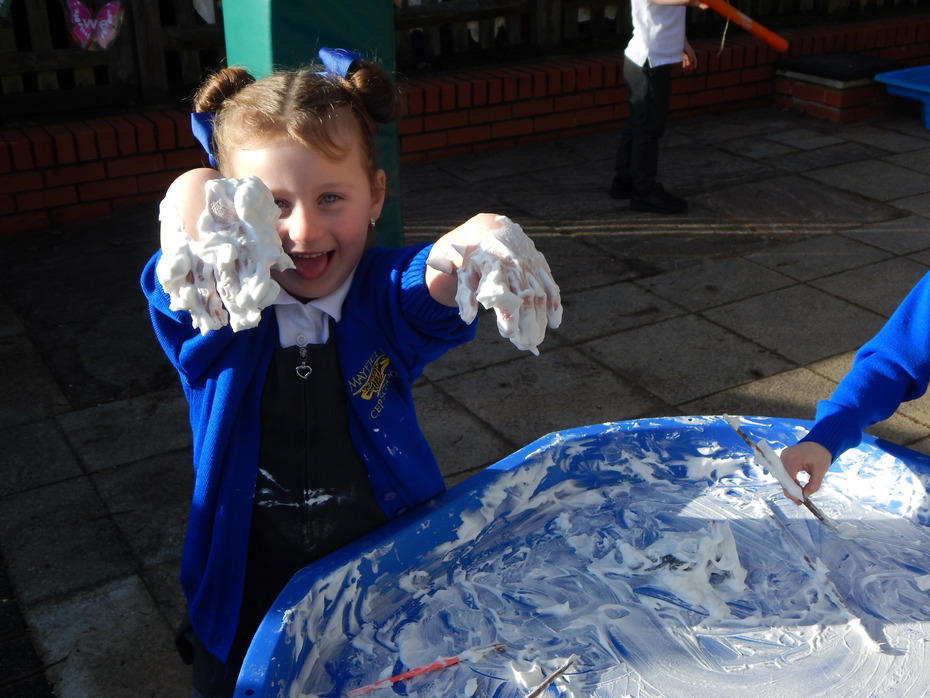 We also painted Polar animals!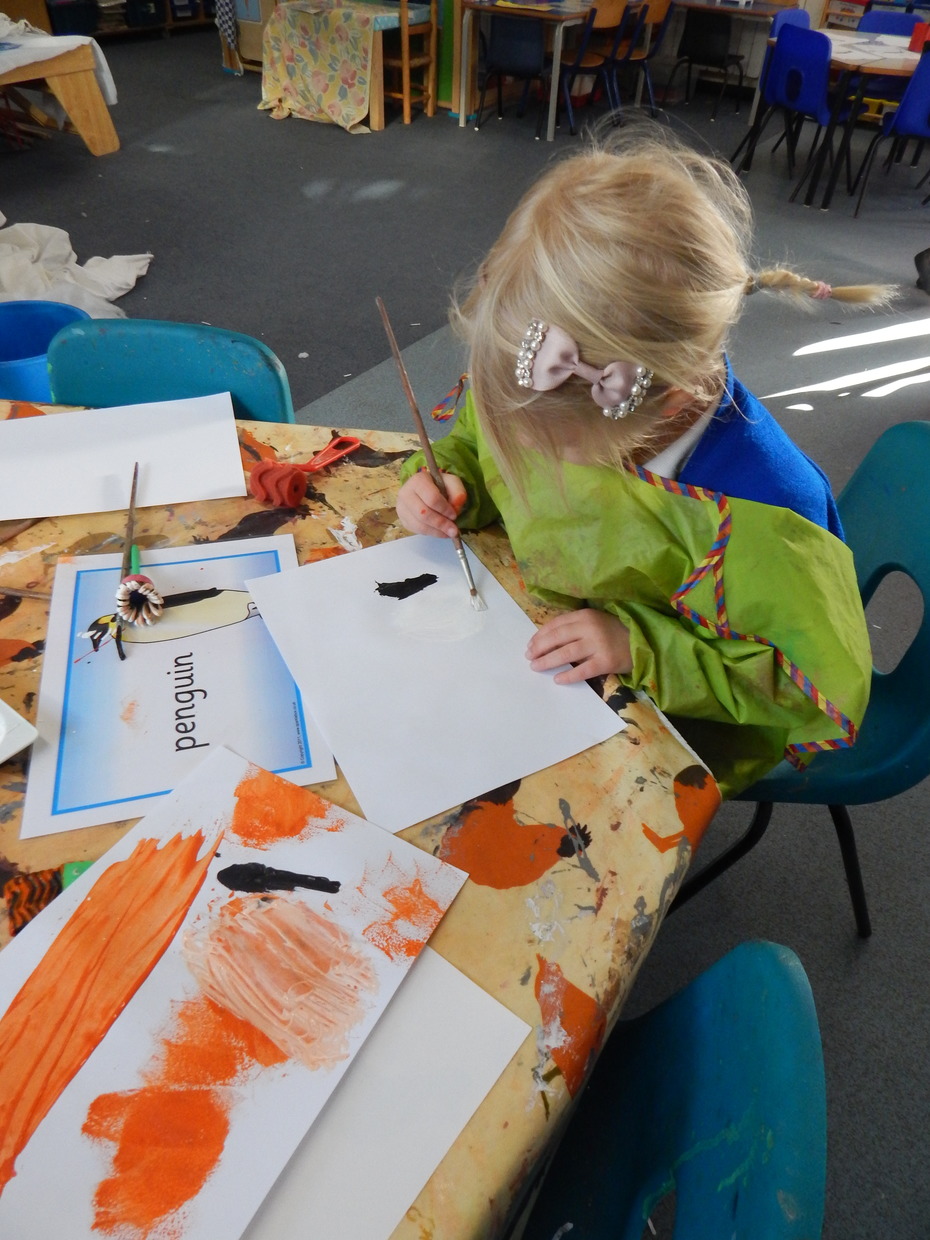 In Maths we've been learning about more and less. We've been playing the game "In a minute!" challenging each other to complete fine motor challenges against the clock, such as threading beads, making cube towers, putting pegs in pegboards and picking up pom poms with tweezers. After the minute we've been finding the winner by seeing who got more and who got less! You could come up with your own "In a minute!" challenges at home!
On Monday 5th February we had a visit from medal winning long jump champion Ezikiel Ewolo from Sports for Champions!
The children took part in sponsored circuit training and then we watched Ezikiel jump and asked him lots of questions about being an athlete! It was a great morning!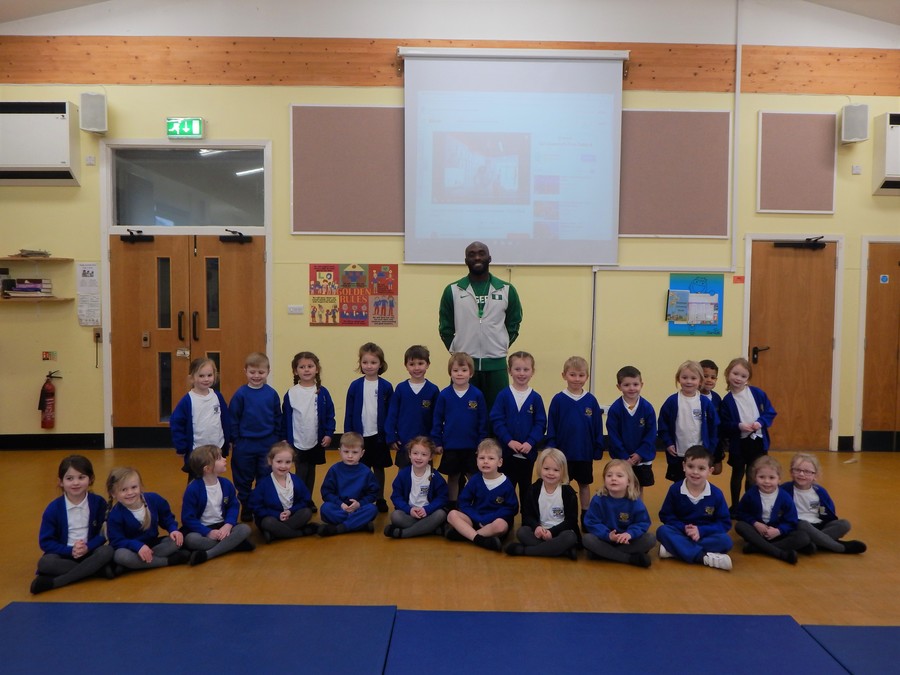 Wednesday 7th February and we got lots of snow! We had lots of fun learning outside! We explored making snow angels, made a snowman and had a snowball fight!